Welcome to the Terra Battle 2 Wiki
We are currently maintaining 4,084 pages (736 articles).
Please feel free to contribute by creating new articles or expanding existing ones.
Featured
Latest changes: February 27, 2018
Guardians
Mym
·
Samrai
·
Ame-no-Uzume
·
Ryujin
Equipment
Aegis Shield
·
Defender
·
Eternal Helm
·
Mirage Armor
Companions
Charmy +20%
Story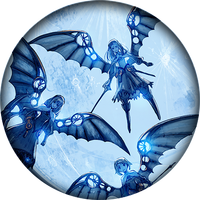 Dark Reign
About
Terra Battle 2 is a mobile strategy RPG by Hironobu Sakaguchi, the creator of Final Fantasy, with music by Nobuo Uematsu and art by Kimihiko Fujisaka, available for Android, iOS and PC.
Terra Battle 2 allows players to travel with their companions on a world map, granting the ability to set up formations before entering its tile-base tactical battles. It is the second Terra Battle in the Terra World franchise, announced along with the spinoff Terra Wars.
For detailed system requirement, see System requirements.